Photo Album 2 (Rope Rescue & FDIC)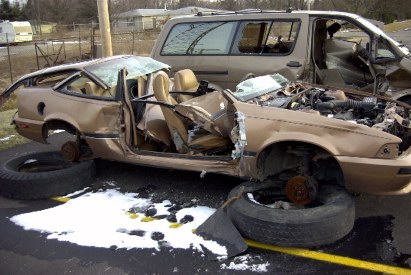 The subject of the Cadets' extrication class, after they removed the doors and roof.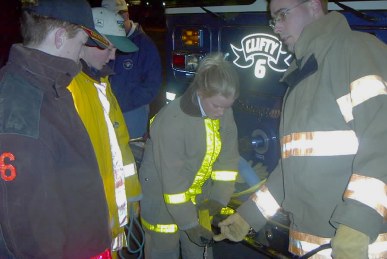 Cadet Lee anchoring Engine Six during rigging class.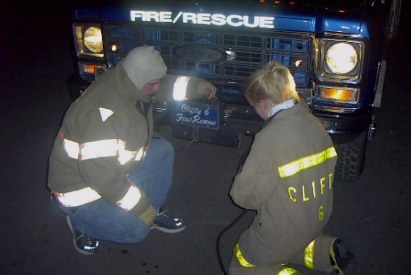 Cadet Lee anchors Rescue 6-1.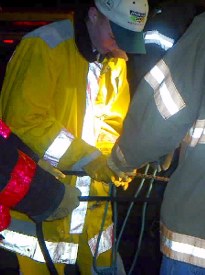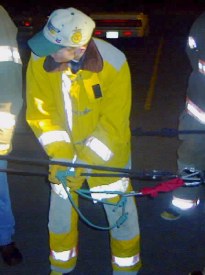 Cadet Mahoney ties prusik powered brakes to the line, then operates them.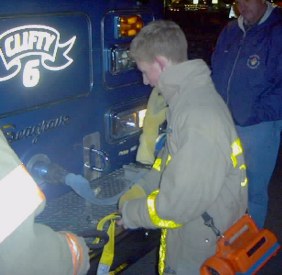 Cadet Macon anchors Engine Six.