Waterhockey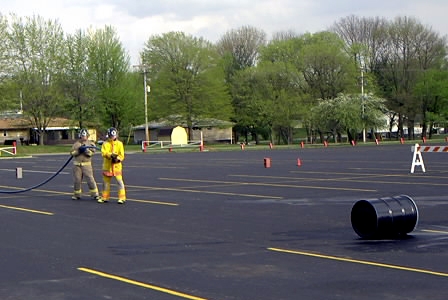 Cadets Mahoney (yellow gear) and Wolfschlag (tan gear) get ready to start.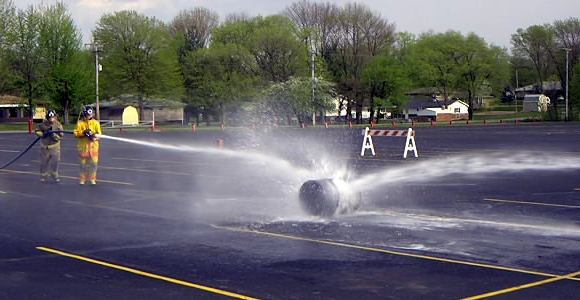 "LET'S GET IT ON!!!"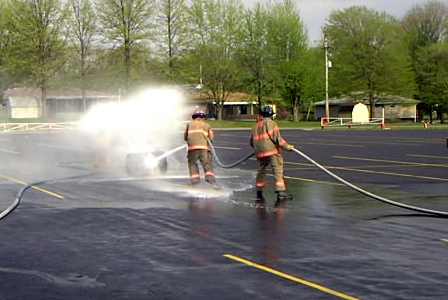 Firefighter and former Cadet Chief Flint has the nozzle and is backed up by Adult Advisor McKay.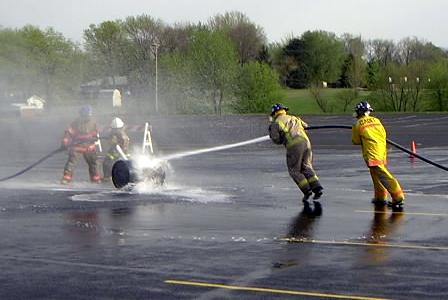 Advisor Fondaw backs up Cadet Chief Macon, as Cadets Wolfschlag and Mahoney go on the offensive.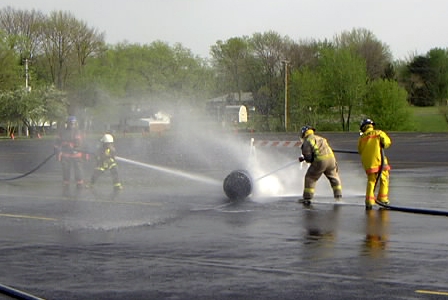 The tables turn.....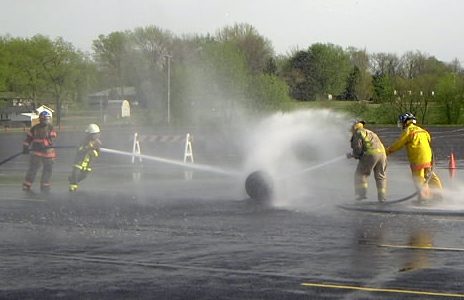 ...as Advisor Fondaw and Cadet Chief Macon go on the offensive!