Firehouse Tours

On April 25th O.V.O. Daycare paid Clifty Six a visit. Here are three pictures from that visit....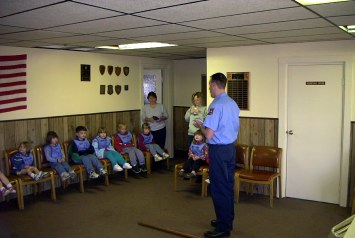 Engineer Hendrick explains the importance of smoke detectors in the home to our young visitors.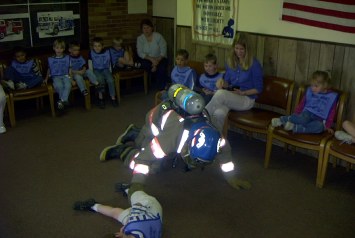 Probationary Firefighter Flint demonstrates how a firefighter searches for trapped people in a fire. This demonstration helps children recognize firefighters who are wearing all of their gear and to hopefully ease the children's fear of the gear.
Probationary Firefighter Flint carries a young "victim" to safety, demonstrating that firefighters are there to help and that the children shouldn't hide from them.