Heather Bird Memorial Award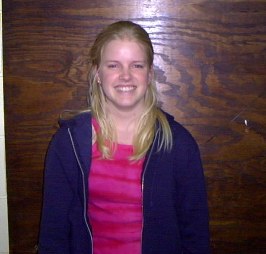 Firefighter Lee received the first Heather Bird Memorial Mental Attitude Award on July 21, 2001 while she was making the transition from cadet to probationary firefighter. "Lil' Sis" has earned her Firefighter I/II certification and her EMT-B certification. She is active in her church group and played tennis in high school as well as being a cheerleader. Heather taught FF Lee about SCBA, search and rescue. Heather's Dad was present when the award was given.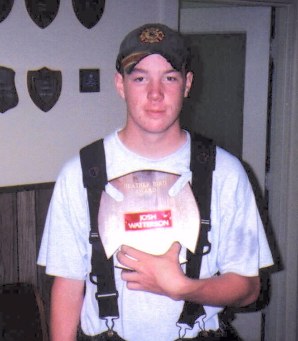 The 2002 Heather Bird Memorial Award for Positive Mental Attitude went to Explorer Chief J. Watterson. During the past year, Josh has been involved in a "School to Work" Program dividing his time between school and "job shadowing" Chief Horton of the City of Madison Volunteer Fire Dept. Josh has learned much about the paperwork involved with being Chief of a Fire Dept.
Josh has also been instrumental in converting this program from a Cadet Program to an Explorer Post. Josh has remained highly motivated and motivated his peers without abusing his authority as Explorer Chief.