FDNY Memorial Page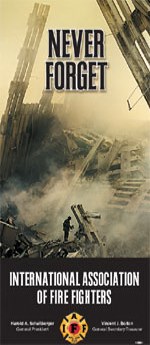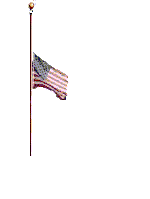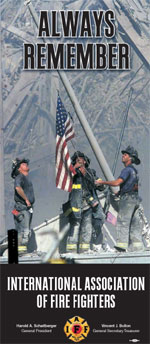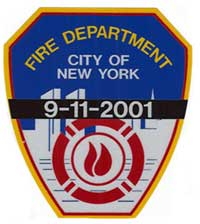 Click on FDNY patch for a memorial slideshow.

Madison Twp. Memorial Sept. 16, 2001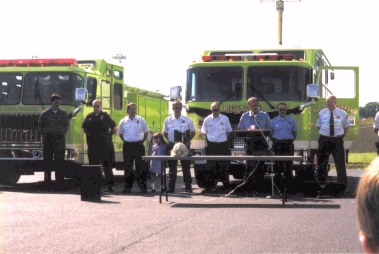 Opening remarks were made by Claude Reece of Madison Township.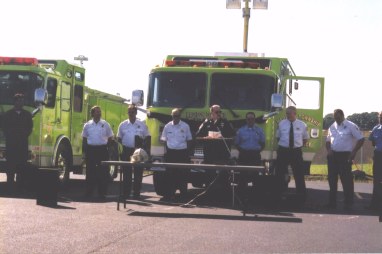 Officer Jamie Royce of the Madison Police Dept. reads the Police Officer's and EMT's prayers.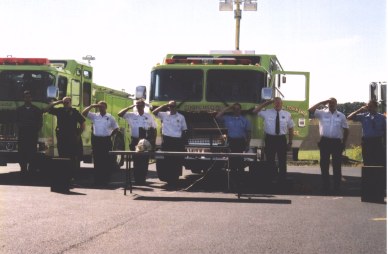 Salute during the Last Call for FDNY's fallen.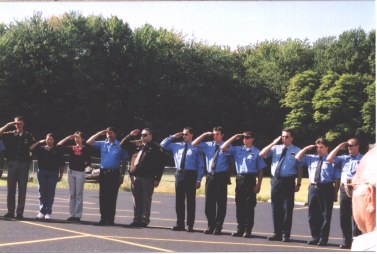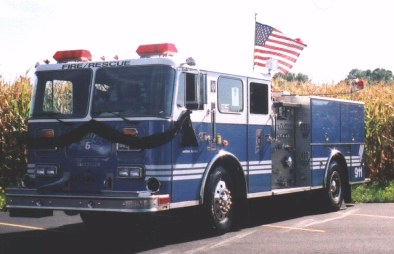 Engine Six.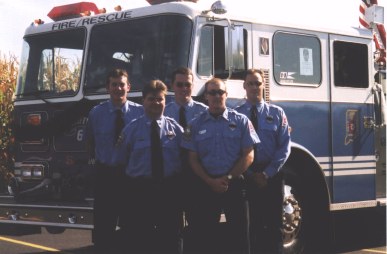 Clifty Six's representatives at the service.
Indianapolis Memorial Service, Sept. 18, 2001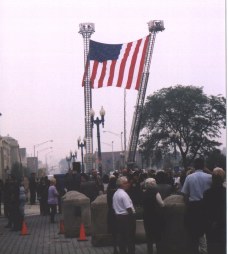 A large American Flag flies over the memorial attached to two ladder trucks.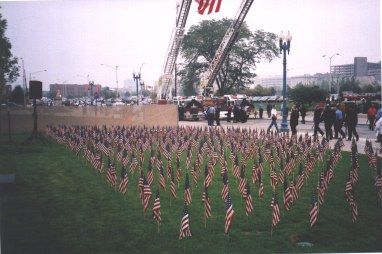 One flag for every missing firefighter....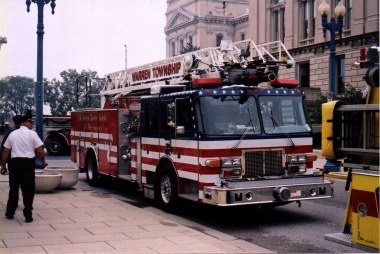 Warren Township brought their ladder truck....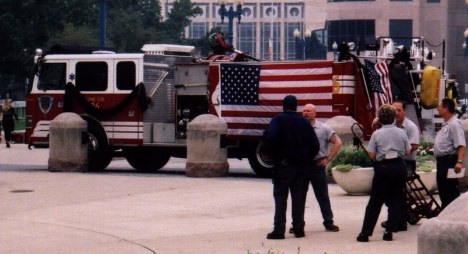 Another fire company displays the flag on it's engine...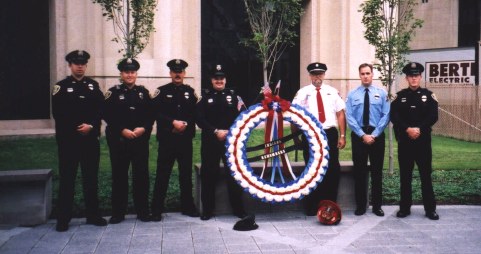 Madison's Fire and Police Department's representatives, the bands on the wreath read "Indiana Remembers"...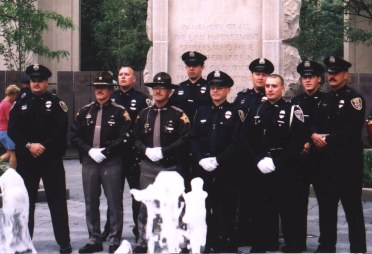 Officers from Madison, Hanover and Jefferson County in front of the Indiana Fallen Law Enforcement Officers Memorial...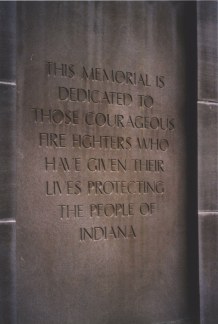 The inscription on the Fallen Firefighter's memorial...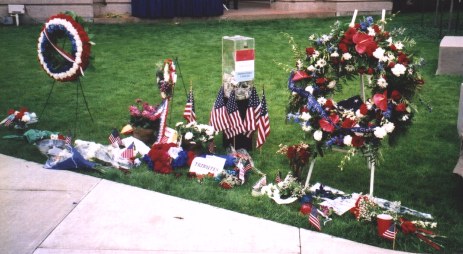 Tributes left by others...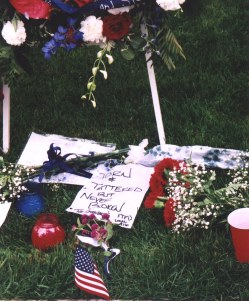 The note reads : "Torn & Tattered, but Never Broken !"