Halloween 2002

We saw many princesses, clowns, ninjas, Spidermen, Power Rangers and even a couple of firefighter costumes this year!
Explorer Frisque hands out some candy.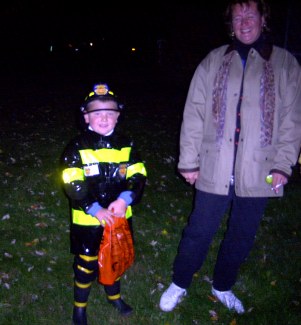 There's one Junior Firefighter.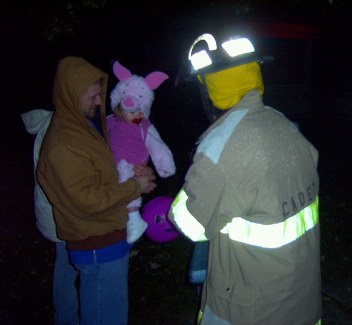 Candy for Piglet!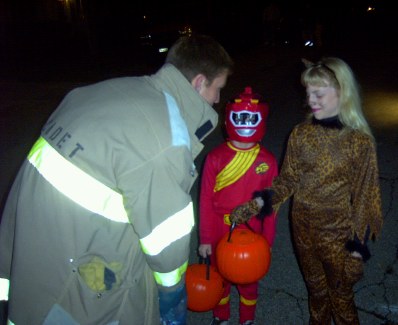 Looks like a Power Ranger and a Cheetah need some candy.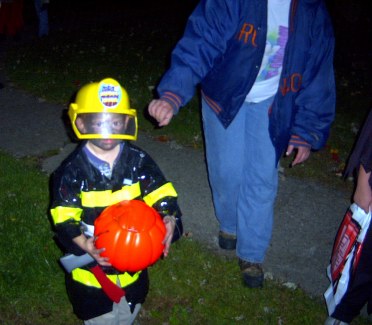 Another firefighter! He's got some soot on his face, must have caught a good worker!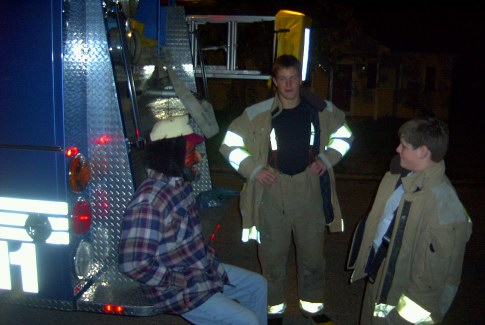 Explorers and a cleverly masked member of Clifty Six take a break on the backstep of the rig.