Smoke Drill 2/16/02

Madison Township Volunteer Fire Dept. invited members of Explorer Post 706 and it's sponsoring organization, Clifty Six Fire/Rescue to a smoke drill in a donated house.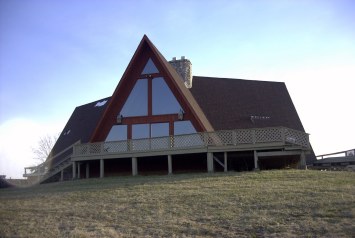 This the house used in the drills.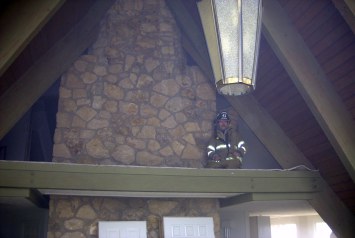 Firefighter Rodney Black of Madison Township sits on the third floor of the house next to a massive fireplace with a chimney that runs through all three floors of the house.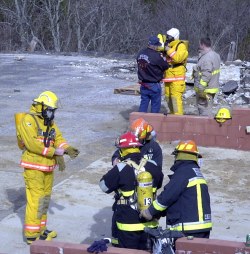 Firefighters being gearing up prior to the start of the drill.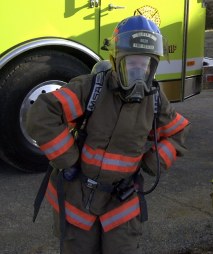 Former Asst. Cadet Chief and Probationary member Lee of Clifty Six poses for the camera prior to going inside the house.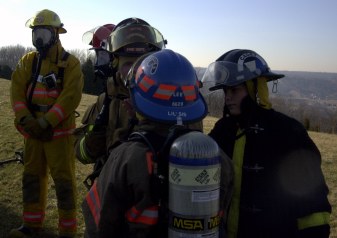 Probie Lee talks with "Mongo" and Explorer Knox.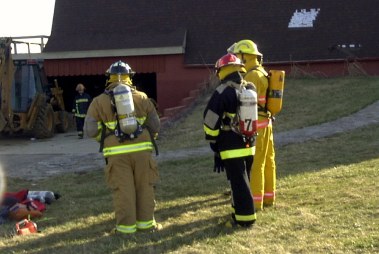 Waiting for the next scenario.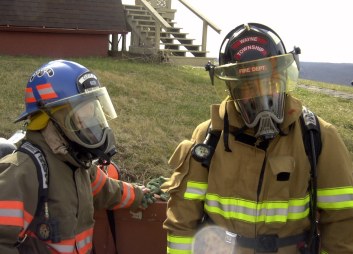 Lee and "Mongo" get ready for their next turn.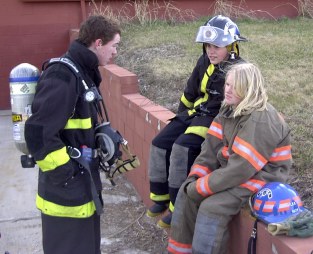 Explorers Watterson and Knox talk with Lee after their turn to search the house.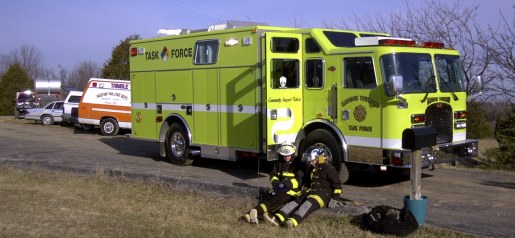 Explorers Watterson and Knox take a break next to Task Force.