Ground Zero 10/02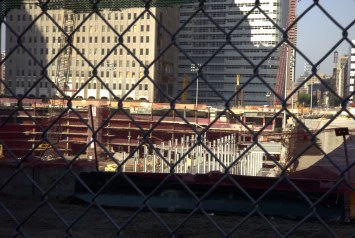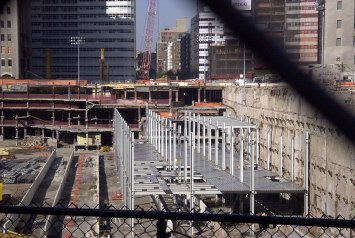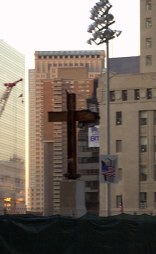 The Ground Zero Cross.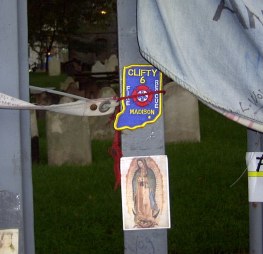 Clifty Six Patch left on the church fence across the street from Ground Zero.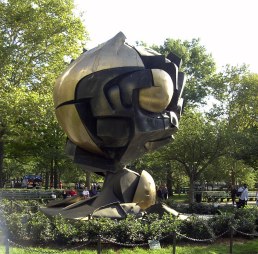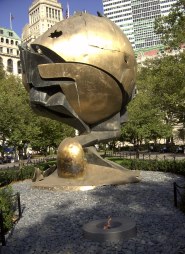 The globe that stood in the courtyard between the towers, the only sculpture to survive, now stands in Battery Park as a memorial.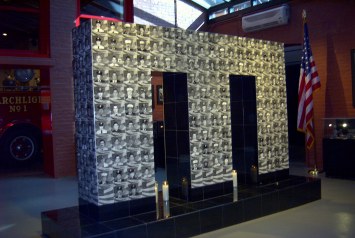 The New York Fire Museum's memorial to the 343 lost brothers of the FDNY.